Visit our Salon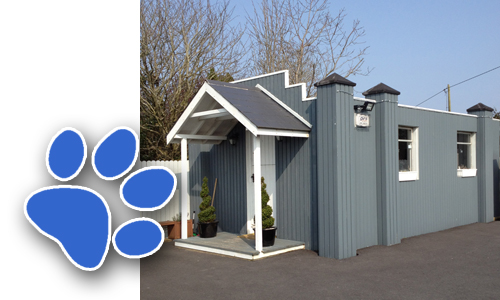 On arrival, your dog will be settled into his/her purpose built holding pen in the grooming salon, this will give the dog an opportunity to settle into the surroundings and relax beforehand. Your dog will then be groomed, brushed, dematted, clipped where applicable and have toenails trimmed and ears cleaned. "Every part of the service is important to your dogs overall health. Dematting has numerous benefits, for example, it will lessen the loss of hair and also let the skin underneath breathe" says Ken.

Your dog is bathed using hypoallergenic shampoos and conditioners. The salon stocks a range of products and shampoos, which are used in accordance to your dogs coat and skin requirements.

Madra Nua Dog Grooming also stocks conditioning shampoos and Tea Tree Oils, which are specially forumlated for allergies and sensitive skin. Specialised shampoos for different colour dogs ensure a gleaming coat no matter what it's colour or condition. The coat is then styled appropriately using clippers and scissors to ensure a professional finish to the dogs coat.

At all times your dog is spoken to and given attention. Time is always taken to become familiar with your dog in order to develop trust. Appointments are taken for the range of services available - including styling, brushing, clipping, dematting, bathing and drying using a turbo hairdryer for your dog's comfort. Dogs can be left in for the full grooming service or simply booked in for a bath or clipping.
Grooming normally takes about 3 hours and the average price for a small/medium dog is about €40 for the full works. A range of accessories including collars, harnesses, leads and jackets are on sale at Madra Nua Dog Grooming. Gift vouchers are available and would make the perfect gift for both pets and their owners!
Madra Nua Dog Grooming provides the ultimate treat for a lucky dog. Call us on 051 879806 to talk more about our service.